The Festival is managed by Doreen Ravenscroft, supported by Officers, a Board of Directors, Committees, and an Advisory Board.
Our Leadership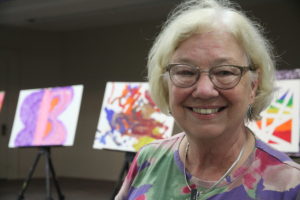 Doreen Ravenscroft
Founder, President, Executive Director
Board of Directors
Daniel Hollingsworth
Secretary/Acting Vice President
Deb Townsend
Treasurer
Brandy Abel-Clark
Laura Beck
Carla Dotson
Sugako Stone
Advisory:
Michael Bettersworth, Steve Cook, Lucretia Darden, Ken Hampton, Sandy Horton, Brenda Khozein, Carla Pendergraft, Barry Perez, Brooke Schlecte, Lisa Sheldon, Jimmy Stones, Henry Wright, Scott Wright
Committees
The following groups help enable us to keep all our activities and programming free to the public. Thank you for your support!
Finance
Deb Townsend
Doreen Ravenscroft
MemberShip
Daniel Hollingsworth
Doreen Ravenscroft
Merchandise
Brandy Abel-Clark
WCAF Juried Artist Show
Brenda Khozein
Main Stage
Doreen Ravenscroft
Jacob Green
Katie Selman
WordFest
Sandi Horton
DanceFest
Volunteer Coordinator
Carla Pendergraft
Waco Parks & Recreation Site Support
Jonathan Cook
Megan Davis
FilmFest- Celebration Africa
Vivian Van Gorder
Central Texas African American Heritage Foundation
ScienceFest
Science Festivals Alliance
Graphic Design
Jimmy Stones
Katie Dawson
Website
Carla Pendergraft