Donate with Cryptocurrency!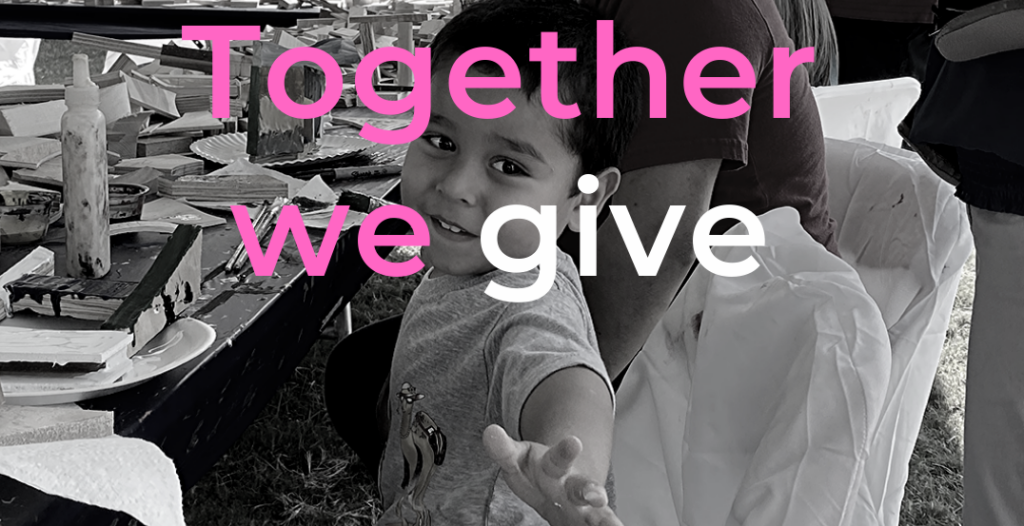 Tax ID: 05-0616886
501(c)3 – United States
Building the future of the arts in East Waco.
Our goal is to complete the renovations of the
Yellow Cottage Kitchen by the end of 2023!
Goal #1
A Vocational Training Center for
culinary and garden arts
for students with neuro-differences.
OUR MISSION
Our mission is to engage and enrich our diverse community by providing art events, and cultural activities.
Our Vision and Purpose is to celebrate and promote the community's diverse artistic and cultural life; develop and enrich its cultural capacity; and champion the economic, social, and education benefits of the arts.


Our values:
Excellence – Fostering excellence in the arts and culture.
Pride – Creating programs that our community can celebrate.
Education – Transmitting creative knowledge and skills.
Integrity – Operating with clear values and sincerity.
Diversity – Bridging a variety of peoples, arts, and cultures.
Optimism – Committing courage, energy, and hope to all we do.
Commitment – Investing in the future by nurturing arts and people.
Your donation will help support the renovation of the Yellow Cottage Kitchen!
Our goal is to complete the renovation by the end of 2023!
WHY DONATE?
Waco Cultural Arts Fest dba Cultural Arts of Waco
WCAF/CAW is an arts organization with a social mission. The diverse founding board members of WCAF/CAW mindfully placed the word "cultural" in our name. They reminded us that we are stewards not only of artistic expression and excellence but also of the social, historical, familial, and other inheritances that inform and inspire that expression and excellence. WCAF/CAW has identified and continually interprets and applies our six core values of diversity, excellence, pride, education, integrity, and commitment to our community to all our programming. WCAF/CAW commits to inclusivity by ensuring that our events are free, accessible, and reflective of the communities that they serve. In this way, Cultural Arts of Waco embraces our mantra "Arts for All."
Tax Benefits
Donating cryptocurrency is a non-taxable event. Donors do not owe capital gains tax on the appreciated crypto that is donated and can typically deduct the fair market value of the donation on their taxes. This often makes Bitcoin, Ethereum and other cryptocurrency donations one of the most tax efficient ways to support Waco Cultural Arts Fest dba Cultural Arts of Waco.
Refund Policy:
Cryptocurrency donations are final, no goods, services or airdrops will be offered in exchange for cryptocurrency donations. We do not offer refunds.


Donors Please Read – IMPORTANT:
Please only send the exact cryptocurrency listed on the blockchain mentioned on the widget. Do not send any other cryptocurrencies (including layer 2, wrapped tokens, NFTs or other ERC-20 tokens not listed) as these are unsupported and may result in loss of donation. For more info, click here.


Accepted Cryptocurrencies:
Bitcoin (BTC), Ethereum (ETH), USD Coin (USD), Solana (SOL), Dogecoin (DOGE)
Shiba Inu (SHIB), Polygon (MATIC), Dai (DAI), Litecoin (LTC), ChainLink (LINK)
Uniswap (UNI), Bitcoin Cash (BCH), Decentraland (MANA), Filecoin (FIL)
The Sandbox (SAND), ApeCoin (APE), Fantom (FTM), Axie Infinity Shards (AXS)
Tezos (XTZ), Aave (AAVE), Zcash (ZEC), Maker (MKR), The Graph (GRT)
Gala (GALA), Quant (QNT), Enjin Coin (ENJ), Loopring (LRC), Synthetix (SNX)
Basic Attention Token (BAT), Curve Dao Token (CRV), Amp (AMP),
Compound (COMP), Skale (SKL), PAX Gold (PAXG), yearn.finance (YFI)
Audius (AUDIO), Ankr (ANKR), 1inch (1INCH), Bancor Network Token (BNT)
0x (ZRX), Liquity USD (LUSD), Livepeer (LPT), Render Token (RNDR)
Dogelon Mars (ELON), Rally (RLY), UMA (UMA), SushiSwap (SUSHI)
Storj (STORJ), Spell Token (SPELL), Ren (REN), Lido (LDO), Maple Finance (MPL)
Ethereum Name Service (ENS), Raydium (RAY), Injective (INJ), Fetch.ai (FET)
Merit Circle (MC), Civic (CVC), Liquity (LQTY), Orchid (OXT), Numeraire (NMR)
Keep3r (KP3R), API3 (API3), Mirror Protocol (MIR), Wrapped Centrifuge (WCFG)
Mask Network (MASK), Balancer (BAL), Alchemix (MIST), DeFi Pulse Index (DPI)
Smooth Love Potion (SLP), BarnBridge (BOND), Saber (SBR), Moss Carbon Credit (MCO2)
Kyber Network (KNC), Magic Internet Money (MIM), Somnium Space (CUBE)