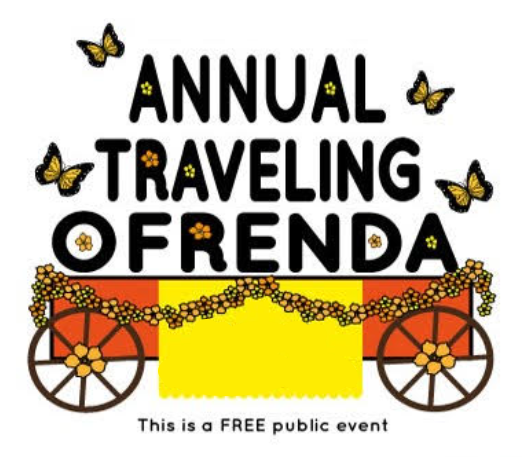 These guys are just waiting for this years Ofrenda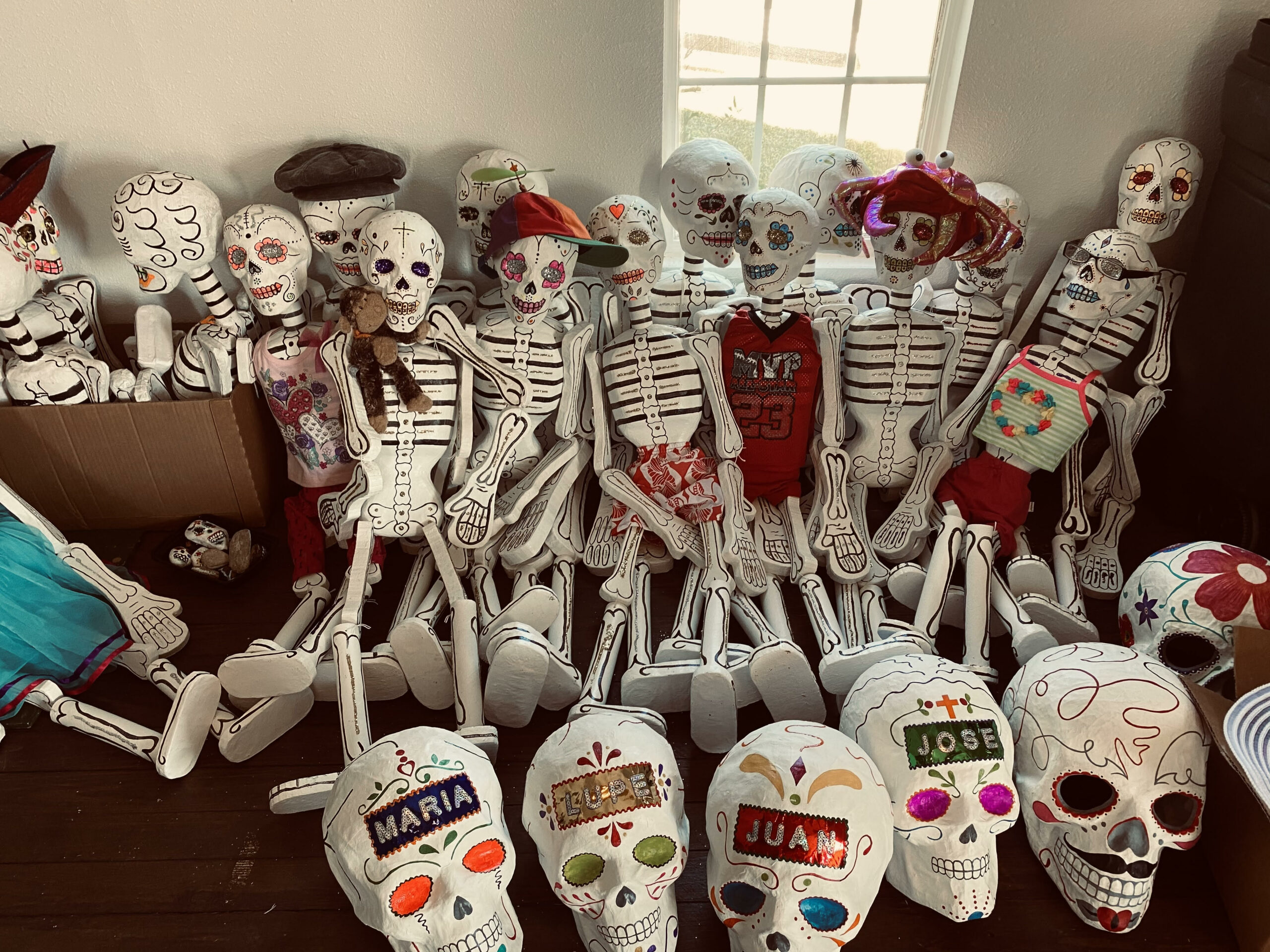 Join us for the 13th Annual Traveling Ofrenda
Day of the Dead celebration!

Monday, October 30th to November 3rd, 2023
9am - 9pm
Special Exhibit
Stitches for: LOVE, RECONCILIATION AND FORGIVENESS
The purpose of this project is to make an embroidery in memory of a loved one, to express a message of love, reconciliation, forgiveness, etc.
Rocio Ramirez Landoll will create a large banner from each 18in x 18in individual pieces of embroidery.
The embroidery is an instrument of artistic expression, stitch by stitch envelops us in a rhythm that leads us to deep meditation and invites reflection.

This is a FREE public event!

418 Elm Ave, at The ArtPlace
green space, outdoors.
(corner of Dallas and Tyler st)
in historic downtown East Waco!

Bring your blanket and/or lawn chairs and join us for a FREE outdoor showing of COCO, Thursday, November 2nd at 7pm!
(weather permitting)
Looking back on last years event (2022)
This years event was made possible by the following